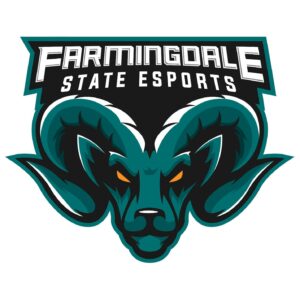 Last time I wrote about Farmingdale Esports, we were just transitioning from being a club to having multiple different teams for each game we compete in. In the past semester, all of our teams got to compete in leagues for their respective games. Our Esports teams finally got to prove themselves in competitions between many other colleges nationwide. Our FIFA players even won the league they were entered in during their first semester as a team. We have a trophy in the Esports room from the league that they won. Also, the Super Smash Brothers team came in second place in the league they were entered in, only losing in the grand finals. Now that a new semester is starting, we are all getting ready to compete again, and we hope to do even better than we did last time! We're also always looking for new people, because we want all the best of our students. So if you're interested in joining a team, we are hosting tryouts again for the new semester.
Our club and team aren't the only things that have changed. The room has also gone through quite a bit of changes. In the room we have 12 gaming PC's, two Nintendo Switches, two PlayStation 4's, and two Xbox Ones. Starting this semester, we have opened up the room to the whole campus community. Now, whenever our teams aren't practicing on the weekdays, the Esports arena is open to the whole campus. There's a new sign-in system as well. There will be a worker at the front desk of the Esports arena that will sign you in. If it's your first time in the arena, they will need to take down some of your information, like your RAM ID. After your first time visiting, your name is stored in the system so you can just give them your name on your future visits to sign in. The Esports arena PC's and consoles don't just have the games that the teams play. They also have a wide variety of games that anyone can enjoy.
If you have a recommendation for any games you'd like to see added to the Esports room, you can let the worker at the front desk know, because they're always open to suggestions and they have a list of all suggested games. The suggested games may be added to the room if we see that there is enough demand for them. Another new feature we have added to the room is device sign-out. Now we have extra controllers and other peripherals that visitors of the room can sign out if they care to use them. So even if you don't have your own controllers to play with, you can still use the room, and signing-out devices are completely free. The Esports arena is having a naming contest until the end of March, and the winner that will be chosen by Campus Recreation will be receiving a reward.
For anyone who is already a part of the Esports club, all of the E-board members are graduating at the end of this semester, so there will be an election for all of the new E-board members. The positions that we are looking for are President, Vice President, Secretary, and Treasurer. Anyone is able to run for candidacy. Everyone that is running for a position will have time to announce their plans for their campaign during our weekly meetings. Throughout the last months of the semester is when the voting will start to decide the new E-board members.
The Esports club is hoping to branch out this semester and team up with other clubs to make more events on campus. The Esports team will be helping with the RamHack event that is coming up. There are also plans to have more video-game tournaments on campus that will be open to everyone, not just the Esports players. The Esports team will also be hosting a lot of fundraisers this semester. We are thinking of doing bake sales. The Esports team has been growing very rapidly, so we need to make some more fundraisers to start funding the teams to travel and participate in their leagues and tournaments. The players of each team will also be getting official jerseys this semester with their gamertags, as well as their name on it and the Farmingdale Esports logo on it, of course, so we can represent the school when we travel to our games. We hope to have the Esports team grow even more this semester and continue to grow for the semesters to come. I hope to see you there!