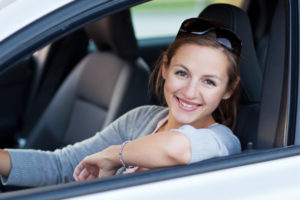 While some students are residents of FSC living on campus, many of us are commuters, or students whose place of residence while attending college is not in a campus residence hall. I personally received several tickets at the beginning of my education, and often found that I was unable to find close and convenient parking. This guide will provide all the steps necessary to ensure that you are successful in commuting to FSC, and hopefully avoid the inconvenience of having to pay a parking ticket or getting to class late due to lack of parking.
Tip 1: Buy your Parking Pass ASAP
This step has been listed first in the list, because it is one of the most important things to remember for all commuter students. All vehicles parked on campus must display a valid FSC parking sticker. If a vehicle is parked anywhere on campus without displaying a valid sticker for parking, it will be subject to ticketing by University Police. To purchase a parking pass for FSC, visit the parking portal website here: (https://farmingdale.t2hosted.com/Account/Portal).
When you purchase the sticker, you will be sent a follow-up email containing a temporary parking pass, which you must display on your dashboard until your sticker is delivered to you. Once you receive the actual sticker, you then must place it on the driver's side rear window.
If you happen to face any issues while receiving your pass, or if you are unable to use your primary vehicle, you may order a temporary parking pass that is valid for one day.
Important: You may receive a temporary pass ONLY if you have already purchased a parking permit for the academic year.
My advice is to purchase your parking pass at least one month prior to the beginning of the semester, to ensure you don't have to worry about this issue when you'll have assignments and classes to focus on.
Tip 2: Look Into Public Transit
For those students who may not have a personal vehicle, there are still ample options for getting to FSC successfully. One of which is the robust public transit system. To start, via the LIRR, the Farmingdale train station is roughly two miles from FSC campus. From there, you may take the N70 bus on Conklin Street directly to Farmingdale, or you can take an Uber or Lyft vehicle from the station.
For those who prefer to take the bus, there are five bus routes run by Nassau County Inter-County Express and Suffolk County Transit that are connected to FSC. To see a list of all routes connected to FSC, follow this link provided (https://www.farmingdale.edu/commuter/top-transit-questions.shtml) and look under the question "What Buses Stop at Farmingdale State College?"
This link also contains many useful resources for answering various other public transit questions, such as fare prices and discounts. The primary bus stop for campus is located within close proximity of Horton Hall.
Tip 3: Leave Earlier Than You Think You Should!
I understand this step can be difficult for many students, especially those who enjoy sleeping late, but to ensure a smooth commute and finding parking on time, this is especially necessary. There is a specific technique that I have used many times successfully, and as a result I was (almost) never late to class. First, I used Google Maps in order to find out my average travel time. I'd then subtract that from the time my class started, and then subtract another 10 to 15 minutes, and that's the time I would leave for school.
Example: If my class begins at 9:00 AM, and my travel time is approximately 20 minutes, then I would leave at 8:30 AM or 8:25 AM. This ensures I have plenty of time to arrive on time for class, even when considering factors such as traffic and parking.
Tip 4: Remember Where You're Allowed to Park
Student parking at FSC is available in nearly every part of the campus. The spots specifically for students are indicated by white painted lines, while staff parking is indicated by yellow painted lines. Handicapped parking is available as well, and this is designated by blue painted lines. Students who are parked improperly or illegally may be ticketed or towed.
IMPORTANT: Do not park under the solar car port located in student lot #5 under ANY circumstances, unless you drive an electric or hybrid vehicle, of course. Students who park at the solar car port that aren't driving these specific vehicles may be subject to ticketing.
I hope these tips can assist new students who may be having difficulty adjusting to the commuter life, as well as experienced commuters who may have initially overlooked this information.