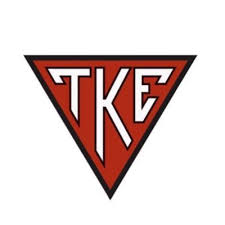 Farmingdale State College has a unique Greek life that has continued to grow throughout the years. Farmingdale State College chartered its first fraternity in 2011, and has since continued to charter Greek life. In 2019, we now have three NPC sororities, two Latin sorority/fraternities, four men's fraternities, and are in the process of colonizing two Divine Nine organizations. Farmingdale Greek life contributes to all aspects of the campus community. Therefore, our Campus, which used to be home to five organizations, has now grown to a community of 10 organizations. An increasing amount of men and women on our campus are deciding to go Greek.
Each organization brings something special to our campus, whether it be raising thousands of dollars for their specific philanthropic cause or supporting other students on campus. The members of Greek life are increasingly becoming the face of the campus. Within each organization we have dedicated men and women that want to get involved; therefore, do not be shocked when you find out that the Greek community expands into athletics, scholars, student workers, and clubs on campus. Even this year Farmingdale's Greek Community has been increasingly coming out to support our Men's Division III Basketball team, and are participating in our centennial graduation celebration events.
Besides campus involvement, we have members in a range of majors on our campus. Members within Greek life need to maintain a 2.5 GPA and continuously put forth efforts to take advantage of scholarship opportunities on our campus.
Besides academic and campus involvement, Greek life also raises thousands of dollars for our own unique national philanthropies. For example, this year Tau Kappa Epsilon donated over $1,000 to the St. Jude's foundation. Just this year, Greek life donated over 100,000 non-perishable items to "The INN" which helped thousands of Long Island families put food on their tables. Farmingdale State College has a Greek life that is filled with over 300 members and all consider each other family. Joining an organization on campus will transform your college experience for the better.
Listed below are the organizations found on our campus and the philanthropies they represent. Philanthropic causes are areas that sororities and fraternities give back too. These are extremely important to look at while deciding on what sorority or fraternity you should join because they show you what the organization on a national level represents.
Phi Sigma Sigma The Phi Sigma Sigma Foundation is our international philanthropy, which benefits school and college readiness.
Sigma Delta Tau Every chapter of Sigma Delta Tau is actively involved in the support of SDT's National Philanthropy, Prevent Child Abuse America. Delta Phi Epsilon Cystic Fibrosis Foundation, the National Association of Anexoria Nervosa and associated disorders(ANAD), and the Delta Phi Epsilon Educational Foundation.
Tau Kappa Epsilon Saint Jude's Children's Research Hospital
Kappa Sigma Military Heroes Campaign
Alpha Phi Delta Multiple charitable foundations that vary per chapter
Alpha Sigma Phi RAINN, Ronald MacDonald House Charities, Humane Society, Big Brothers Big Sisters of America, Home for Our Troops
Another important thing to keep in mind when you are exploring your home for the next four years is examining the connections you make with men or women within the organization. Whether it be during a formal recruitment round or a table in our Campus Center do not be nervous and be 100 percent yourself. You are going to meet your people and you are going to love it.
When I walked into my first formal recruitment round, I took a deep breath and knew I had just found my home away from home. Phi Sigma Sigma has been one of the best decisions I have ever made throughout my college experience. I have grown as a person and transformed into someone that I never thought I could become. Phi Sigma Sigma has given me family, friends, and more. I have been able to participate in multiple philanthropic adventures, including Kicks for Kids, our annual kickball event for school and college readiness. I challenge you to be bold, be yourself and find your home.