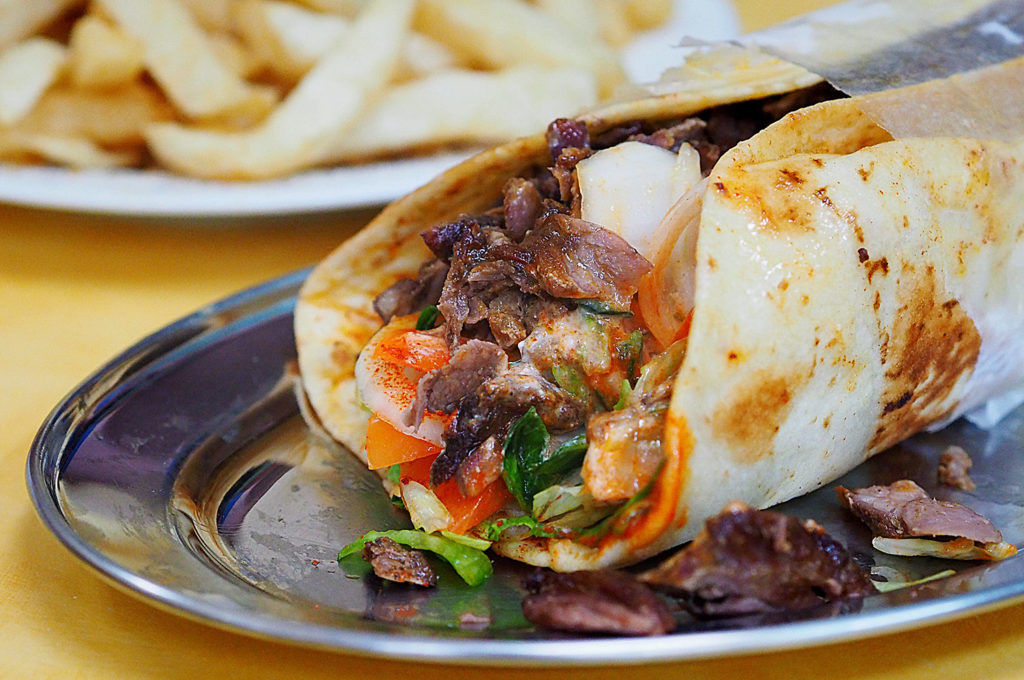 One thing I love about Farmingdale State College is the consideration it takes to give more to its students. They work hard to provide students with more class times, courses, majors, and events. Campus Dining always provides surveys that can be found on your dining receipt from the Campus Center Market or on farmingdale.campusdish.com. They give us choices and hear us out. It really shows this semester with multiple new dining options in the Campus Center Marketplace. Today I'll let you know of these options in hopes that you'll get a new taste of what FSC has to offer.
1. Mighty Bowl: Protein on the Go
Mighty Bowl provides a blend of grains, vegetables, and grilled chicken in the convenience of a bowl you can take anywhere. Each dish has a nice selection of flavors and textures that'll keep you energized for your next class. Some of their options include the Carrot Ginger Grain Bowl, the Pumpkin Curry Grain Bowl, and the Mediterranean Grain Bowl.
The Carrot Ginger Grain Bowl is superb if you want a little spice in your step. It provides a mix of grilled chicken, red quinoa, and brown rice. You'll also get the yummy taste of kale, carrots, broccoli, edamame, and almonds. Toss it up in a spicy carrot ginger dressing and sprinkle some scallions on top and you've got a lunch that'll wake you up through your taste buds.
The Pumpkin Curry Grain Bowl is something that I tried in celebration of the fall semester. It mixes grilled chicken with a seven grain wild rice blend. You'll get the vegetable taste of chickpeas, spinach, yellow squash and peas tossed in a warm pumpkin curry sauce. Top it with raita bread and you'll be ready for your next class.
The Mediterranean Grain Bowl will make your average salad jealous. It mixes grilled chicken with farro, a mix of wheat grains. It combines with the flavors of roasted cauliflower, baby spinach, romaine lettuce, tomatoes, cucumbers, red onions, and feta cheese. Toss it up with a lemon garlic vinaigrette topped with Kalamata olives and you've got a lunch you can show off to your friends.
2. Halal Gyros
If you've attended FSC's events this year, such as Fountain Fest or Ramfest, you may remember a certain, very popular, halal food truck feeding FSC's students. Well starting this semester, you can get a gyro almost anytime. This new spot provides students with gyros and shawarmas. So many seasoned meat and vegetable flavors are served in a warm pita bread which is then wrapped in foil for easy eating. It's a great option to give you the energy you need for your next class.
3. Travolino
We couldn't keep the pasta at home at this Italian themed option. Travelino gives students a taste of Italy in a convenient bowl that keeps the flavors warm, even if you're on the run. Their options include Spaghetti Pomodoro with Rosemary Chicken, Ravioli in Spicy Tomato Cream Sauce, and Rigatoni with Braised Pork. Each of these entrees comes with a side of roasted garlic bread. If you want something light, but still Italian, try their Caesar Side Salad. It is a great mix of mushrooms, asparagus, farrow, arugula, Kalamata olives, and Parmesan tossed in a signature Caesar dressing. You can also create your own, selecting your desired sauce, pasta, vegetable, toppings, and protein. Travolino is a great option to treat yourself to some big Italian flavor, especially after a tough test.
4. Chopsticks: East Asian Eats
Try some Asian flare at Chopsticks, a Mongolian Stir Fry.
Select your vegetables, protein, and sauce to be mixed with Jasmine rice or Lo Mein noodles. Their sides include vegetable egg rolls or pork potstickers, which is a perfect add-on or simple snack if you're just looking for a small taste. Each dish comes with a medium fountain drink and is served in a closed bowl that will keep your food warm, especially if you're on the go.
5. Road Trip America
Nothing is quite more American than Southern comfort food. At Road Trip America, you can enjoy a savory entrée of chicken that is fried, grilled, or as tenders. Then select two scrumptious slides from their options of corn, mac & cheese, coleslaw, or mashed potatoes. My favorite part of getting lunch from here is the sweet honey butter biscuit it comes with. We college students work hard and could always use a little bit of comfort.
FSC

works hard to provide opportunities for its students. We are more than just a number on a roster, whether it's in or out of the classroom. We are given choices and are heard. Don't fall behind on what our college provides for its students. I urge you to try these tasty new options and wish you the best of luck as you continue this semester.