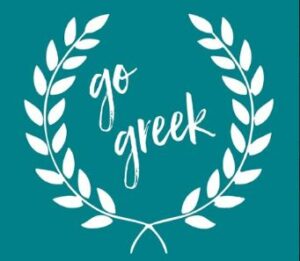 Greek life at Farmingdale State College is by no means a recent development. Fraternities and sororities have made their mark on this campus over the past few years, and they are continuing to expand. Some of you might be wary to join Greek life, for fear that all the stereotypes are actually true. But at FSC Greek life is incredibly welcoming and will definitely enhance your college experience. At Farmingdale State College there are five fraternities: Alpha Phi Delta, Alpha Sigma Phi, Tau Kappa Epsilon, Kappa Sigma, and Phi Iota Alpha, and three sororities: Delta Phi Epsilon, Phi Sigma Sigma, and Sigma Delta Tau.
Why go Greek?
You will find your brothers and sisters for life. As cliché as this sounds, the bonds that you form in Greek life organisations are like no other. If you're looking for true sisterhood and brotherhood you can certainly find that in Greek life. Your new friends will help you to make FSC a true home away from home, or if you're a commuter, they'll make sure you'll enjoy all your on-campus spare time. These friends also provide an invaluable support system that help you navigate the challenges that life throws at you, but they will also be there to cheer you on and celebrate every success.
You'll be more involved! Farmingdale State College is primarily a commuter campus, which means that sometimes it is a bit difficult to find your niche. However, Greek life involvement opens you up to a variety of activities to get you to participate in on-campus activities.
Philanthropic and service work! Greek life is known for its social aspect, but it is also important to know that these organisations do not neglect their philanthropic duties, and commitment to give back to the community in whatever way they can. Each of the organisations at FSC always jump at the opportunity to partake in community service, and each organisation has at least one philanthropy to which they are wholeheartedly dedicated. There are usually fundraisers like bake sales, galas, and auctions, which encourages the wider campus community to help in giving back to the community or a specific cause. These organisations sometimes team up and work together for community service events, such as walks and trail clean-ups.
Greek life organisations also provide excellent networking opportunities. These organisations are not limited to Farmingdale State College, and will help you to build connections with those on and off campus. This networking will allow you to establish relationships with alumni working in your field, which helps you to climb the ladder of success, as those in Greek life understand that the bonds made are eternal, and will always assist others who were involved in Greek life.
There will be new opportunities for leadership that help you to develop and enhance your skills. These organisations have a clearly defined structure and need people to fill the assigned roles. These positions create excellent management and interpersonal skills, through event-planning, chairing meetings, organizing fundraisers and community service initiatives, and coordinating social events with other organisations. Becoming a leader builds up the talent that you will need to succeed.
Involvement in Greek life also encourages better academic performance. To be a part of these organisations you typically need a minimum grade point average of 2.3. These organisations also understand that academics are of paramount importance, and encourage members to study together to improve their academic performance. In addition, chapters help their members achieve academic success through the provision of designated study sessions and study times, study skills workshops, and test-taking strategies, as well as assistance in learning time management. The scholarship chairpersons are responsible for ensuring that all members are meeting the academic criteria of the chapter, and assisting members to improve their academics, thus holding members accountable.
A fulfilling college experience! Becoming part of Greek life provides endless opportunities for friendship, improving leadership skills, and assistance to maintain your academics. Most importantly, you will always have a solid support system of people who share the same fundamental values as you, cheering you on as you work towards achieving your goals. Going Greek is something you won't regret.