Let's face it, when you're 18 and you find yourself on a brand new campus, college is scary! It was no different for me going back for my second bachelor's degree at 28. I left my previous profession and decided to go back for a second undergraduate degree in hopes of applying to a graduate program in the field of medicine. When deciding between potential schools, Farmingdale College was a no-brainer choice because of its smaller class sizes and lower tuition compared to neighboring institutions. A week before classes were scheduled to begin, I met with the lovely ladies over in the registrar's office and signed up for just one summer class. When that one was over, I signed up for two more in the fall.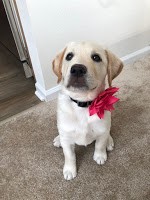 My first five months spent here on campus involved very little interaction with anyone. I made Farmingdale into exactly what I wanted it to be; a commuter school. I would show up an hour early to study in the lobby before my  classes and would leave promptly when they were over. While I managed to get all A's, I felt as though it was me against the world. I had not yet met anyone in a similar position as me, being slightly older than the average student population and in the middle of planning a wedding to the man I love, and also helping him to raise our dog! She was just 8 weeks old when we got her mid semester.
My second semester began in much the same way. While sitting in a lobby one day, I overheard some students discussing how wonderful the pre-health advisor on campus is. Logically, I decided to schedule an appointment with her to find out if I should be doing anything else in preparation of completing my post-baccalaureate degree and applying to graduate schools. Five minutes into our first meeting, I quickly learned that despite my efforts in my first degree to be the most well-rounded individual I could, I needed to do all of that again! She recommended joining a club, volunteering, and tutoring. After realizing that I was far behind where I should be, I quickly went on OrgSync, Farmingdale's extracurricular club website, to find an organization to join. Logically, I settled on the club titled "Pre Health Professions." I also began volunteering at the Stony Brook State Veteran's Home, which was by far the most rewarding experience I have ever been involved in. Finally, I became a tutor for Farmingdale College's EOP program in the subjects of Biology, Chemistry, and Anatomy. I finally felt as though I was excelling at my second chance at a college education!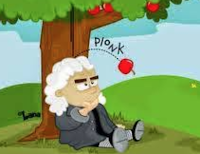 As Newton's First Law states, objects in motion tend to stay in motion. I find that this phrase applies to people as well! Not only did I find myself more involved on campus, but I quickly became completely immersed in my new college life. A group of 4 people from my class and I made a study group that proved invaluable throughout the past year. Moving forward, we try to take all of the same classes together so we can make the most of our study group. I decided to run for the treasurer position of the Pre Health Professions Club, which I ended up winning. I also learned that I was accepted membership into the only two honor societies on campus that I qualified for. Suddenly, Farmingdale transformed from a commuter school to the center of my world.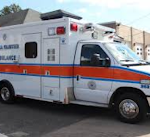 In the Spring semester, I managed to take four courses at Farmingdale, three of them being science with labs. It was the busiest semester of my life, but having survived it (and passing with flying colors), I gained the courage to take three courses over the summer. Although my advisor was not in favor of taking as many classes as I did over these two semesters, I found that college is exactly what you make of it. With the right discipline and proper planning, you can do almost anything you set your mind to. By the end of the summer, I maintained my impeccable GPA while planning a wedding, watching my puppy grow into a dog, working part time as a medical receptionist, shadowing local doctors, and joining a volunteer ambulance corporation for my local town. Whenever I hear someone complaining about how little time they have, I can't help but chuckle!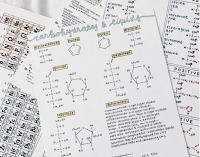 Going into the Fall semester, I'm gearing up to take (arguably) the hardest course of my college career: Organic Chemistry. Along with this course and three other courses I am taking my EMT certification course, which runs from September through March. If it were not for Farmingdale, I never would have been able to do anything that I have mentioned above.
If you are a first year student, welcome! It may be intimidating at first, but don't be afraid to stick your hand up in class or introduce yourself to others. If you are an upperclassman, I encourage you to adopt the "it's never too late" policy. My recommendation is to get more involved each year, expanding upon the foundation you already built. One of my favorite quotes is "If you aren't disgusted with who you were one year ago, you're not growing fast enough." I love to think about where I was last year and see how far I've come, and if not much has changed I always do something about it. So go forth, conquer, and have a wonderful new year at Farmingdale State College!