Patients give a great gift to nurses. Nurses care for people when they are at their most vulnerable state. This can be a time that is full of pain, fear, shame, anxiety, and/or dread. It is truly a privilege to be trusted by patients. It enables the nurse to use their knowledge, skills, and experience to the best of their ability to nurse patients back to health. This is something that should never be forgotten or exploited. As a junior in the Nursing Program at Farmingdale State College, I cannot recommend the nursing profession enough, although it is not for everyone.
Farmingdale State College does not offer an Associate Degree in Nursing (A.S) as the Bachelor's Degree in Nursing (BS) has quickly become the entry educational level for the profession. If a nurse were to receive their associate degree first, they would be required by most institutions to attain their BS within a certain time frame. In many cases, regardless of their years of experience, this also includes Registered Nurses (RNs) currently holding an AS and practicing. This is a testament to the complexity of the field as well as the need to move towards evidence-based practice (EBP).
I entered Farmingdale's BS Nursing program right after high school. There are two other avenues, however, which allow entry to the Farmingdale's BS Nursing program. These include the Advanced Standing Bachelor of Science and the online RN to BS completion program. Advanced Standing students are those that have completed college level nursing prerequisites. Students entering the program using this avenue can only do so during the Spring semester. The application deadline for these students is October 15th. If you are an applicant who currently has college credits, this may be the right fit for you. Students that are not accepted after their first attempt may still join the Farmingdale family. Science, Technology, and Society (STS) is a great major to get nursing prerequisites completed. There is no guarantee of acceptance into the Nursing program, but it is still a viable option.
Students who are RN's with an Associate Degree in Nursing may obtain their BS through Farmingdale's online RN to BS completion program. Applicants must have an unencumbered RN license and be actively registered as an RN from the state in which they live. Applicants must have a minimum grade point average of 3.0 by an Accredited Associate Degree Nursing program. These students only start in the Fall semester and have an application deadline of January 15th.
My own personal experience is that of applying while in high school in preparation for graduation. Therefore, I will focus on this avenue of admission. As stated in Farmingdale's Nursing Information brochure, applicants must have a high school diploma or GED with a minimum grade point average of 90% on a 100-grade point scale. The application deadline is January 15th. Applicants must have three Math courses in high school including Algebra ll and Trigonometry. The completion of high school Biology and Chemistry classes, each with laboratory is mandatory as well. They must obtain a score of 75% or above on the Biology regents and a 70% or above on the Chemistry regents. A minimum SAT score of 1100 Math/Reading or minimum ACT composite score of 22 must be achieved as well.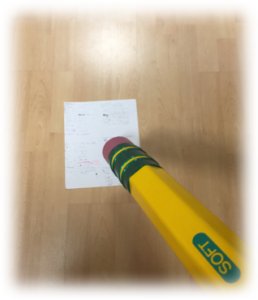 The Test of Essential Academic Skills (TEAS) exam must be taken. The TEAS exam was something I never heard of before applying, so don't be panicked if you are not familiar with it. The TEAS is designed to test basic essential skills of those students planning on entering the health science field. The exam encompasses Reading, Science, English, Language use, and Mathematics. The TEAS are comprised of 170 multiple choice questions and has a time limit of 209 minutes. Students are provided a four-function calculator on the day of the exam. Those who require special accommodations must request this ahead of time. Before taking the test, you must open an Assessment Technologies Institute (ATI) account by going to www.atitesting.com. Make sure you keep this information handy because you will be using ATI software throughout the nursing program, if accepted. When applying for the exam, there are multiple proctored locations and times to choose from.
There is a whole host of TEAS preparation materials on the market. I recommend you purchase the ATI's TEAS smart prep. This appears to be the most comprehensive review package available.  If you are unable to do so, then I recommend you at least purchase one practice exam. The TEAS exam is taken online. If this is the first time you have taken an online test, you may find it confusing and worrying. This is something you need to become familiar with. All nursing exams at Farmingdale are taken via computer. This is to prepare students to take the National Council Licensure Examination (NCLEX), which is the Nursing board exam.
When I took the TEAS, I did not purchase a practice test and was completely blindsided. I knew it was online, but I had underestimated the importance of understanding the format of the exam. One of the first few questions was based on a short story and I could not figure out how to gain access to the passage. This resulted in me reading questions out of context. It took some time, but I was able to figure out how to open the passages. Due to this loss of valuable time I did not fully complete the exam. The TEAS exam is difficult to prepare for because of its broad scope. However, I found that most of the information on it was covered throughout my high school career.
With all of these application requirements, it may seem daunting to the new student. The Nursing program is very competitive. I will let you in on a little secret, nursing schools do not simply teach you about skills, facts, and procedures. In reality, almost every aspect is meticulously designed to change the way you think. Simply put, you learn all the things above but more importantly; you begin to think like a nurse.
The application essay is optional and holds no weight in Farmingdale's Nursing rubric. This is a great opportunity to let your personality shine through. Most college application essay prompts are broad and easily malleable. If you decide to write a Nursing application essay you should identify your main concepts. Pick something that you feel encompasses you and makes you a great fit for the nursing profession. This is what needs to be expanded on in your essay. Include personal anecdotes and experiences. Use this opportunity to really show who you are as a person.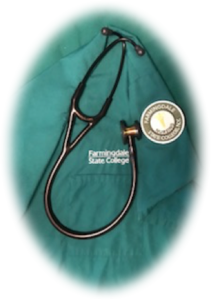 In my opinion, the most effective and important tool in a nurse's arsenal is empathy. This may sometimes sound cliché but I assure you it is an essential attribute of being an effective nurse. Do not underestimate how difficult it is to obtain. For instance: How can a healthy and young individual like myself have empathy for someone who has been suffering from a chronic illness for decades? That is, how can I relate to a person suffering in a way that I have not experienced? I may not know their level of distress but I have felt what it is like to experience negative feelings such as pain and sadness. I do not need to personally know everything about their suffering, but I do need to connect on a human level. Without this, you cannot formulate an effective, holistic plan of care for the individual. Remember, don't fall into the trap of confusing empathy for sympathy. Empathy is more than just having sympathy or simply feeling bad for someone's situation. It is making the effort to understand their point of view. Ask yourself: Are you the type of person that feels compassion and can easily put yourself in someone else's shoes?
Another important aspect of nursing is teamwork. Unlike how popular culture sometimes perceives a nurse, they are not doctor's assistants. Nurses have their own body of knowledge, as do doctors. They are both equal members of the healthcare team. This healthcare team is comprised of many disciplines, which holds the patient as the center of the group. Nurses have a leadership role, especially when advocating for patients. Perhaps recount a time when you had to quickly build a consensus to solve a problem appropriately. Remember an effective team is one which allows its members to tap into each other's skills.
Although there are many attributes associated with nurses, the final one I will share with you is that of critical thinking. Once accepted into a Nursing program, this is a phrase that you will hear of ad nauseam. Critical thinking is extremely important and a concept I am still learning to properly implement. It is the ability to look at a situation and weigh all the options based on the evidence. You must think about how your actions will impact the present situation as well as future outcomes. To effectively think critically, you must be present and in the moment. Critical thinking is a skill that requires a great deal of time and energy and is multi-faceted. You yourself used critical thinking when you chose to apply to Farmingdale State College. You weighed the pros and cons before making this educated decision. Of course, in my incredibly biased opinion, I'm sure you found a negligible number of cons to applying to Farmingdale State College offset by a whole bunch of pros!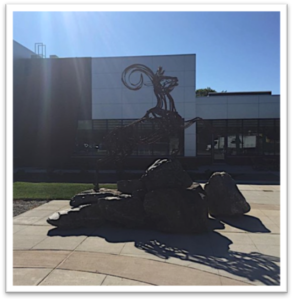 Although I may appear to be rambling, I am not solely sharing with you buzz words which can be implanted in your essay. It is important to express your point of view. In essence, describe what makes you, you and what drives you to achieve the goal of becoming a nurse.
One last piece of advice I will share with you is that before you apply to the Nursing program, make sure you know your strengths and weaknesses. When asking the chairperson of the Nursing Department, Dr. Kathleen Cino Ph.D., RN, what is important for an applicant to keep in mind? She stated, "you must know yourself". She also asked the following questions, "Do you have pretty good time management skills? Do you enjoy scheduling yourself? If not, then you must be open to learning these essential skills". I wish you the very best of luck as you embark on a lifelong quest for learning and making a palpable difference in the lives of your fellow man!