As a Freshmen, I decided to go in as undecided.  I was not sure what to major in and choosing a major is a big step towards your future. With choosing a major it will impact the rest of your life because your main goal is to go after a career that you will enjoy, rather than a job that's not in your interest. I was then placed in the Liberal Arts department. When it comes to liberal arts there are advantages. You might be asking what is liberal arts? According to the FSC website, liberal arts provides students with a broad-based liberal arts education which prepares them for junior level study in a variety of majors in the Liberal Arts and Sciences such as communications, education, English, history, law, psychology, sociology, social work, medicine, the applied health professions, biology, and all the physical sciences.
Liberal arts will develop the broad-based knowledge and skills necessary for upper division study and success in a variety of career choices. For instance, students are required to take general education courses to help fulfill the graduation requirement, these include communications, history, English, and sociology. This helps enlighten an idea of what you may want to major in. In my Fall 2017 semester; my first year, I took Public Speaking as a general education course. I actually enjoyed the course, I was writing speeches and presenting to the class. Each time I would present my speech to the class, I felt like I was actually engaging the class by sharing my topics and ideas. After being fascinated with my final grade for Public Speaking, I emailed my Professor, "It was a pleasure having you as my Professor. After Public Speaking it's making me consider a minor in Professional Communication. The reason being I simply enjoy giving speeches." With liberal arts, you can find a class that you enjoy while working hard at the same time to earn the grade you deserve.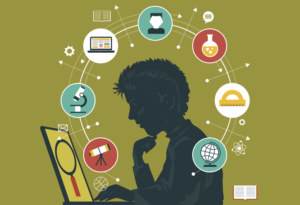 The only disadvantage as a Liberal Arts major, students are offered a broad range of courses to take. It might be hard for them to choose a major. However, the wide range of courses allow students like me who have majors or careers in mind to test those choices by taking elective courses that are prerequisites for their chosen majors. With me, I have a passion for cars but I'm not too sure if I want to become a salesperson, automotive engineer, or a mechanic. Currently I'm taking an Engine theories course where we work hands on by taking apart engines and putting them back together and learning how to change the oil. A few simple things that are making me gain knowledge about cars and it furthers my ideas about my future if I pursue Automotive Management. With Automotive Management, it helps develop the requisite skills for management positions in the automotive or related fields. The program will provide advanced training in areas such as personnel management and motivation, customer relations, and community relations. Engine theories alongside with Public Speaking accommodates the major I'm considering because in my career path I will have to deal with customers and provide good customer service. This requires for me to have good communication skills and develop a relationship with them.
If you decide to graduate with a Liberal Arts degree, liberal arts programs offer such a wide range of experiences that it's easy to tailor your abilities to any number of jobs, instead of staying in a particular subject. With every career, strong speaking and writing abilities are extremely important. Liberal arts majors spend most of their school time writing and discussing what they are studying. This skill is something that can be carried across all careers. Reading is a skill, and it's one that can improve greatly with practice. Liberal arts classes involve a ton of reading and this will benefit you in any career you choose. Students in the liberal arts study people and cultures. They are asked to think about problems in the world and to come up with creative solutions. Liberal arts students understand diversity.
Liberal arts are intended to give students a well-rounded education that incorporates a variety of different knowledge areas. Liberal arts disciplines give students the ability to function in a variety of settings. Of course, that means students of the liberal arts have to be prepared for what's ahead. However, with the many range of courses, liberal arts students may take elective course that are prerequisites for the majors they are interested in. This leads to a development of knowledge and skills necessary for upper division study and success in a variety of careers.