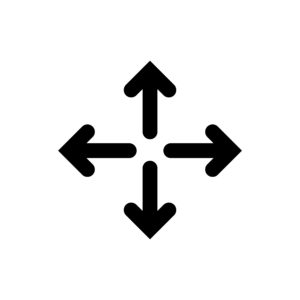 When I was a freshman at Farmingdale State College, I had myriad difficulties figuring out the school's layout at first. It seemed extremely overwhelming to memorize every building I needed to be in throughout the week, on top of the many other things I was worried about when first arriving at college. However, with the help of numerous directories available throughout campus (and assistance from benevolent staff members), I quickly learned how to navigate the school with ease.
By my sophomore year, I had memorized where all of my class halls were, and where several on-campus establishments were located as well. When fellow students approached me for directions, I was finally able to answer with confidence. I've decided to create a general guide for some key halls and locations throughout FSC, and provide detailed descriptions of where they are located on campus. Hopefully this guide can quell some of those overwhelming feelings of navigating a new school for the first time.
Follow this link to see a map of FSC, to provide context for this guide: https://www.farmingdale.edu/about/pdf/farm_map.pdf
Class Halls
Depending on your major, you could potentially be taking classes in multiple lecture and class facilities here on campus. These buildings include Lupton Hall, Hale Hall, Gleeson Hall, Whitman Hall, Thompson Hall, and the School of Business.
Starting with Lupton Hall, which is the center for FSC's School of Engineering Technology and various other programs, this building is across the street from the Nold Athletic Complex. If you are a commuter entering from Melville Road, it will be to your right after a short distance. On that note, Lupton Hall is also located directly in front of the largest parking lot available on campus currently, student lot #5.
Hale Hall is directly adjacent to Lupton Hall, and a short walk across from the Greenley Library. One half of the building is dedicated to Biology sciences, while the other half is dedicated to Visual Communications. The dean's office for the School of Arts & Sciences is also located in this building.
Gleeson Hall is located in the near-middle of campus, and is within a short distance of Hale Hall's north exit. This is where many of your liberal arts courses will take place. FSC's Nursing, Dental Hygiene, Health Studies, and Medical Technology programs are located in this building as well.
Whitman Hall is right behind Gleeson Hall, and is visible from the north exit of both Hale Hall and the Greenley Library. This building has two dedicated computer labs featuring pc's and Macs. It has general classrooms, as well as one large lecture room.
Thompson Hall is north of both Gleeson and Whitman Hall, and directly across from the FSC Campus Center/Bookstore. This building houses small classrooms and is mainly dedicated to history and other general education courses. It is located nearby the Sustainable Garden and Greenhouse on campus.
The School of Business is south of both Whitman Hall and Thompson Hall. It is a three-story building with modern architecture, that features lecture spaces, computer labs, and student lounges. Again for commuter students, the School of Business is a short walk from student lot #9 near the Melville Road entrance.
On-Campus Resources
Aside from class halls, FSC has many resources and facilities available for students located throughout campus in several buildings as well.
Campus Center
The Campus Center of FSC is located directly north of Thompson and Gleeson Hall. Parking is available near the Campus Center, specifically student lot #4B and #18. The FSC Barnes & Noble bookstore is in this building, as well as student dining for commuter and resident students.
University Police Headquarters
The headquarters for University Police is located on the east side of campus. If walking from the Campus Center, exiting on the side adjacent to Horton Hall, it is directly in front of this exit. It is important for students to visit University Police headquarters for student ID's, parking passes, tickets, and for other questions or concerns.
Health and Wellness Center
The Health and Wellness center is south of Whitman Hall and a short distance behind the School of Business. Students who have a current student ID and up-to-date immunization information have access to a number of services here. Some of these services include athletic physical exams, STD/STI testing, and addiction counseling, among many more.
Greenley Library
FSC's library is located in between Hale and Lupton Hall, and is closest to the Melville Road entrance of campus. Here you will find a large collection of historical resources, journals,
e-books, and other documents. The Academic Advisement and Information Center is on the lower level of Greenley Library, and the Nexus Center for Applied Learning is adjacent to the entrance.
Nold Athletic Complex
The Nold Athletic Complex will be the first building seen on the left side of the road if entering FSC from the Melville Road entrance. It is south of Lupton Hall and student lot #7. Some of the features of the Athletic Complex include racquetball courts, training facilities, locker rooms, and a golf simulation program.