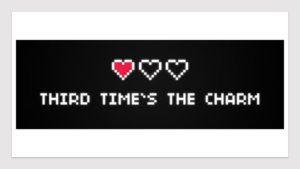 I graduated high school in 2016. It's now 2019 and I have attended three colleges so far. I have been stacking on student ID's like they are trading cards at this point, trying to "collect 'em all" as they say. But the real reason is I was trying to find the perfect institution that better fits my needs.
My first semester of college after high school I started at NYIT in the city, a semester later I transferred to CUNY at City Tech. And after three semesters of that I transferred to SUNY, Farmingdale State College, where I'm currently enrolled. So why the many transfers?  Because I'm just trying to find the perfect match.  I left NYIT after knowing what a private institution really meant, but the damage was already done by then, financially speaking.  A whopping $20,000 a semester!  I knew college was expensive, but didn't really compare it to CUNY/SUNY prices. An average $6,500 a year, now that's a big difference.  Funny thing is that all these institutions I've attended are pretty much the same, other than the name.  I'm studying Graphic Design, and the programs in each school are a little different but pretty much the same gist.
Advice to those getting ready to apply to: really take your time because I didn't. I applied to a college I really wanted to go to by name, but it hurt me big time and because I didn't think of the financial consequences. Really do your research and see what's the best for your needs. Some criteria to look at is:
1. Affordability: can you pay for it? Scholarships, financial aid is a big one. Apply for scholarships small or big – just apply. Every bit helps.
2. The program: compare programs of different schools, and what they offer.
3. Atmosphere: a big thing for me personally. Being a designer, I could have attended a school that mostly concentrated on art and design like SVA, Purchase, FIT. But I wanted an atmosphere that was different. A school with different majors and people. The thing about art schools is everyone is pretty much the same person. Yeah, it has a certain atmosphere some people are looking for, but it wasn't what I was looking for. Plus, it makes it much harder and competitive. And that's where number for 4 comes in.
4. Opportunity: look at resources and opportunity the institution can provide for you, because your higher education is an investment in yourself and is it the right investment from what you get.
Farmingdale State College is actually almost like NYIT and City Tech. Being at NYIT, of course, at the tuition price they had a lot of resources. But the resources at Farmingdale are a little better and at an affordable price.
One thing about Farmingdale is that it's my first school where I have not taken public transportation. It being located on Long Island, and I living on the border of Queens and Long Island, it's an easy 30-minute drive; beats taking the bus and subway, having a two-hour commute to the city.
5. Do plan to dorm or commute. For me I love the city, but traveling hours every day put a toll on me. Between school work and everything in between, time is money and money is time. So, I say finding the common ground may take a few tries. Learn from your mistakes, but right now for me Farmingdale is where I'm at. And one thing I can say personally is that Farmingdale is very veteran friendly! There are multiple perks and the benefit being a veteran/military student, something that wasn't reliable at the other institutions I attended. City Tech was a little to a lot all on your own. It was easy, but extra help in administration, counseling and other resources would've been nice. However, I do miss the external atmosphere of these schools. And like I said, atmosphere is important when attending college. For me it was the easy settling for a bacon, egg and cheese from the breakfast cart, nice walks around the neighborhoods, etc. I gave up certain things for a reason, weighing the pros and cons.
Farmingdale being my third institution does set my graduation time a few semesters back. But that's my fault. I wish I had just known about Farmingdale in the beginning. But hey  "Third time's the charm."