Student Entrepreneurs Win $10K for Environmentally Friendly App
May 13, 2019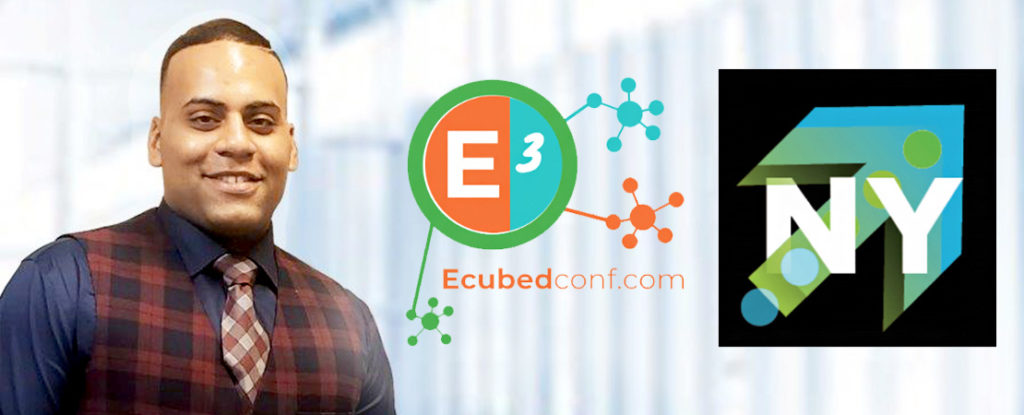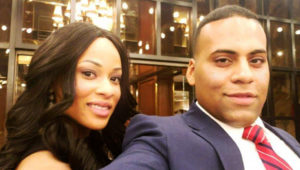 Cynthia and Orville Davis
Global Business Management major Orville Davis '19 and a team of four other FSC students have just come back from Albany with a $10,000 check.
The check represents first prize in the New York Business Plan Competition, an annual event at which hundreds of student entrepreneurs from academic institutions all across the state showcase their start-up  business ideas and products. Orville entered his cutting-edge app called Scrap-It!, which pairs homeowners who have loads of junk they want to get rid of, with haulers in their area who then take as much of the junk as possible to recycling centers instead of landfills. Scrap-It! won top prize in the Energy and Environment category.
The $10,000 prize isn't the only money Orville and company have won with the app. At three different FSC competitions – including the Innovation Challenge and Farmingdale Student Alumni Grant – Scrap-It! won an additional $3,500.
The Scrap-It! team consists of Orville, his wife Cynthia, Shamika Earle, Jolicoeur Morlan, and Shannon Williams. Their journey began last November, when, at the prompting of Dr. Jing Betty Feng, assistant professor of business management, Orville entered the School of Business's Innovation Challenge, with its broad theme of waste management. Not only did Team Scrap-It! win the $1,000 first prize, it was validated and energized by the positive feedback for the product by a panel of judges from energy giant PSEG.
With his confidence sky high, Orville applied for e-Fest, a national competition where student entrepreneurs from across the country strut their technological stuff. Team Scrap-It! was selected as one of 25 finalists, but didn't place among the winners. Still, said Orville, it was an invaluable experience.
"We didn't win but we took away valuable information and connections.  We didn't cry about our loss, but we observed and learned.  We figured out how to win the hearts of the judges and what strategies were effective."
Soon after were the LI Regionals for the New York Business Plan Competition. Orville was shocked that his team won nothing, but they did make it to the finals as a wild card. The rest is history.
Orville is president of the Entrepreneur and Innovation Club, and gives FSC all the credit for rousing his creative and competitive spirit.
"I have Farmingdale to thank for re-igniting my entrepreneurial spirit. My professors, such as Dr. Feng, have been wonderful in guiding me towards the path of being my own boss and creating opportunities and jobs for others."
Said Dr. Feng: "It is my great pleasure to work with Orville and Cynthia through their journey, from a spark of an innovative idea to a well-developed business plan. Orville has all the qualities of a successful entrepreneur:  curious, driven, and dedicated, with tremendous leadership and communication skills. No matter how Scrap-It! turns out in the future, I have no doubt that Orville, with his entrepreneurship mindset, will be an inspiring leader to influence others."