Mechanical Engineering Student's Research Taking Him to Germany
May 13, 2019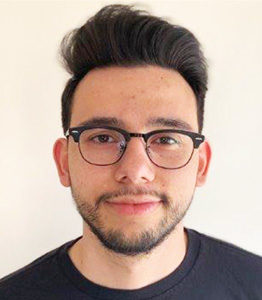 Mechanical Engineering Technology student Juan Garces '20 is going to Germany this summer to do research at Blain Hydraulics.
Juan, who is here from Spain, started his academic career in his home country studying electrical engineering. By his own admission, it was a bad choice.
"I didn't feel motivated, and I didn't like the classes I was taking. I failed my whole freshman year. So I realized that I really needed a change of major, and that I needed to choose something I was good at, like physics, math, and 3D design. So I saw that if I changed my major to mechanical engineering, everything would be different."
Juan started his schooling in the U.S. at another LI college, but friends pointed him to FSC.
"I heard from friends that FSC was better for engineering careers, and that if I get a degree here, it will give me more job opportunities."
Juan is a Dean's List student and tutor in the Physics Department. He has been doing research with Dr. Jeff Hung. He found his month-long internship through LinkedIn.