Brand-New Campus Times Launches This Month
March 23, 2021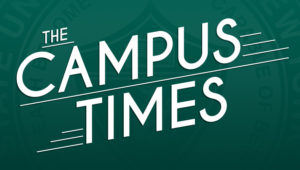 The Campus Times is introducing new and improved features and automated functionality. These enhancements will make it even easier for faculty and staff to submit information they would like to have included in The Campus Times.
The implementation of the new FSC web site over a year ago brought with it some innovative features including an events feed which automatically populates the campus calendar and a news feed to display all of your news content. Building on that technology, your events and news items can be added for possible inclusion in the Campus Times with a simple tag.
When your department adds an event or news item to the FSC website and tags "campus–times" it will be automatically considered for the Campus Times. For more information on how to add an event or news item to OU Campus, view our training videos.
Some things to remember before adding the "campus–times" tag to your event or news page:
Is the date of your event correct?
Is all of the information on the event and news item complete and accurate?
Is the information clear?
Once your item is submitted and is accepted for inclusion in The Campus Times, an image will be added to your news or event page if not already done so by the department's content contributor.
The Campus Times tentative publication schedule and content deadlines for the Spring 2021 semester are as follows:
| | |
| --- | --- |
| Publication Dates | Content Deadlines |
| Tuesday, March 23 | Monday, March 15 |
| Tuesday, April 6 | Thursday, April 1 |
| Tuesday, April 20 | Thursday, April 15 |
| Tuesday, May 4 | Thursday, April 29 |
If you have any questions about this new and improved process, please contact communications@farmingdale.edu.