FSC Athletics is Back!
March 9, 2021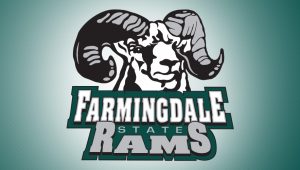 The Farmingdale State Athletics Department is excited to announce that we will be competing in spring sports including baseball, softball, men's and women's lacrosse, men's golf, men's and women's tennis and men's and women's outdoor track & field.
The Rams will be playing a regular season schedule consisting of only Skyline Conference games due to the COVID-19 Pandemic. The winner of the Skyline Championship in all spring sports (except outdoor track & field) will earn the conference's automatic bid to the NCAA Championships.
There will be no spectators allowed in attendance this spring but please stay tuned to all the games with video and live stats on the FSC Athletics Website!
Read more about Spring Sports on the Athletics website.