Nominations for the Chancellor Award for Excellence in Classified Service
Friday, February 12, 2021 10:00am
Past Event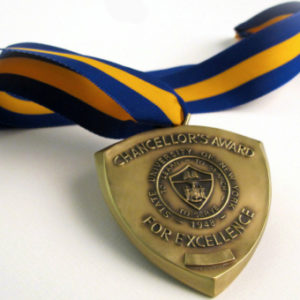 We are currently seeking nominations for the Chancellor Award for Excellence in the Classified Service for the 2020-21 academic year. The Award was created to recognize classified employees, in a manor similar to faculty and professional employees, for excellence and superior service to our students and the community at large.
Classified Service employees include:
Office and Administrative Assistants
Library Clerks
Nurses
University Police and Security Officers
Cleaners and Janitors
Maintenance, Janitor and Grounds Supervisors
Maintenance, Plant Utilities and Facility Operations Assistants
Trade Specialists and Service & Repair Mechanics
Nominations may be submitted by a supervisor, coworker or other campus colleagues.
The nomination form must be submitted by Friday, February 12, 2021 to Katie Brown: kathleen.brown@farmingdale.edu.
Published on January 26, 2021