Learn 'How to Design Plagiarism-Proof Assignments' with WID Webinar
Tuesday, January 26, 2021 8:25am
Past Event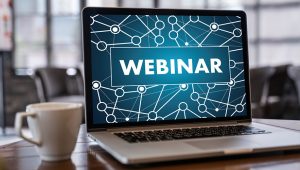 Frustrated by plagiarized student papers? Tired of proving the plagiarism, making your case, and dealing with the aftermath? The Writing in the Disciplines committee are here to help make your life easier through this brief, recorded webinar. Give us an hour and we'll save you a lot of time designing plagiarism-proof assignments.
Writing in the Disciplines (abbreviated "WID") is a program used to assist instructors across disciplines in using student writing as an instructional tool in their teaching.
For more information, please visit https://aries.farmingdale.edu/arts-sciences/egl-hum/wid.shtml.
To learn more about the webinar, please email department chair Laurie Rozakis at rozakile@farmingdale.edu.
Published on January 26, 2021