Head of Veterans Affairs Named to SUNY Committee
December 1, 2020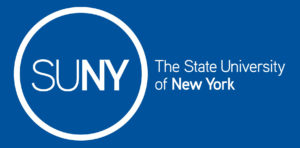 Eric Farina, Director of Veterans Affairs, has been named to the SUNY Veteran and Military Advisory Committee formed by Chancellor Jim Malatras. Farina and the other committee members will advise the SUNY Veteran and Military Action Council which was launched last month to help expand access and to lower college costs for military-connected students. The Council will develop and advance plans to reduce costs by $5,000 over four years for active military, Reserve and National Guard students.
"These heroes who have put their lives on the line for this country deserve all the assistance we can provide to make it possible to pursue a higher education and transition to their next career," said Chancellor Malatras. "Our new Veteran and Military Action Council include professionals who understand the unique needs of student active service members and veterans, some of them being veterans themselves serving our country…We want to make SUNY the most inclusive system of higher education for these heroes and their families."
FSC has approximately 200 Veteran students, the largest percentage of Veteran students of any SUNY institution.