Don't Miss the "On-Demand President's Gala"
October 20, 2020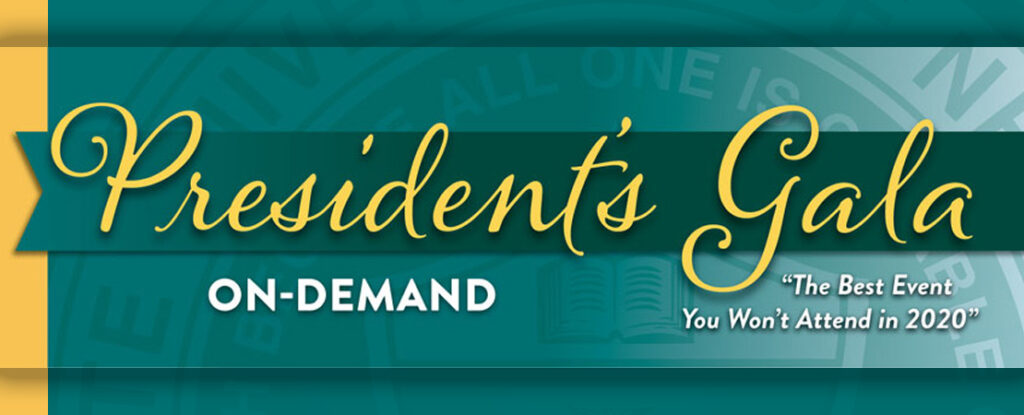 There is still time to support the "On-Demand President's Gala."
Launching Thursday, 11/12, President Nader calls it the "best event you won't attend in 2020." That's because you'll be attending at home, watching the event at your leisure, on the day and hour of your choosing. But no matter when you watch, you'll be enjoying the contents of the "Event Box" you'll receive when you buy your ticket to the gala. It will be filled with champagne, gourmet charcuterie, a wine glass, raffle tickets, and more – delivered to your doorstep.
You can show your support by purchasing a journal ad, making a donation, or participating in the online auction.
Funds raised by the President's Gala provide much-needed support for scholarships and critical resources for our students.
For more information contact MaryEllen DeCicco at 934-420-2142;
deciccm@farmingdale.edu