Biology Professor Starts FSC Career with Two Honors
September 28, 2020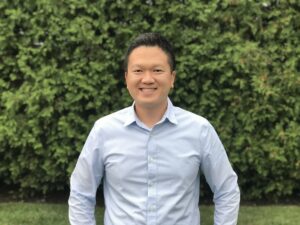 Dr. Peter Park
Dr. Peter Park, new to the faculty of the Biology Department, has been selected an Ambassador for the HHMI BioInteractive Ambassador Academy. The mission of this prestigious community, which includes 30 educators from across the country, is to promote and support evidence-based teaching practices, drive change in science education, and elevate the professional and scholarly profile of science teaching.
"I am thrilled to be at Farmingdale, and I am excited to share my knowledge of fishes, community science, and science education," says Dr. Park. "It is an honor to share this work, which is a product of team efforts among my amazing colleagues, collaborators, and partners. I look forward to bringing this network and building connections to contribute to the enriching experiences that Farmingdale provides for its community."
Dr. Sarah Gross, chair of the department, was generous with praise about Dr. Park's work.
"Dr. Peter Park has only just begun his career here at Farmingdale, and he is already accomplishing great things. The HHMI BioInteractive Ambassador Community is composed of an elite team of science educators who have been selected for this program due to their outstanding work advancing science literacy in their respective fields. Dr. Park's important contributions in the fields of Ichthyology and Science Education are both highlighted by his selection as an HHMI ambassador."
In addition, Dr. Park recently received the Special Achievement Award from the American Fisheries Society Northeastern Division for his work in the East River.