Welcome Dr. Oyewole to Campus Mental Health Services
November 4, 2019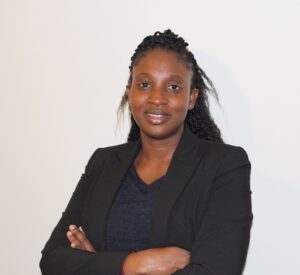 Dr. Funto Oyewole
Clinical psychologist Dr. Funto Oyewole has joined the staff at Campus Mental Health Services.
Dr. Oyewole – who says she has a passion for bringing hope to others and helping them be the best they can be – comes to FSC from South Beach Psychiatric Center, where she worked at the outpatient clinic. Her experience includes work at a women's county jail, college campus, and anxiety clinic.
"I chose to work at FSC because I love the small, intimate campus, and I also really appreciate the hard work Campus Mental Health Services does. It is a perfect fit for me," Dr. Oyewole says.
Dr. Oyewole holds a private practice, HopeStead Counseling Services, in Amityville. She earned her doctorate and Master's at Midwestern University, and BA at CUNY, Queens College. Before joining FSC she served patients at New York State Office of Mental Health, Brooklyn.