"Cupcakes & Coffee" at Barnes & Noble
Thursday, October 17, 2019 10:00am - 2:00pm Barnes & Noble Bookstore, Campus Center
Past Event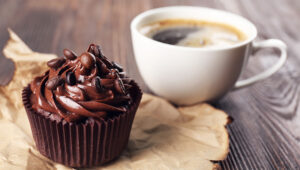 Faculty and staff are invited by Barnes and Noble Bookstore for free coffee and homemade cupcakes.
In addition to coffee and cupcakes, there will be more happening, including:
Hands-On Demos of Faculty Enlight
Place Spring 2020 Book Orders (Intersession and Spring 2020 book orders are due by November 1)
Raffles & Giveaways
For more information contact Roberta Mirro; 631-249-3048.
Help spread the word. Print and post this flyer.
Published on October 7, 2019