Earn Applied Learning Credit at Day of Service and Advocacy
Friday, September 13, 2019 10:30am - 2:30pm Campus Center Ballroom
Past Event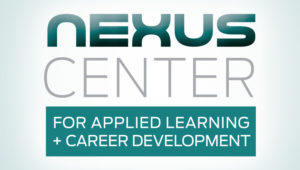 The Nexus Center and International Education and Programs present the FSC Day of Service and Advocacy, an applied learning event that addresses current immigration issues. The program is presented in partnership with Community Legal Advocates of NY.
The program is open to faculty, staff, and students. Students attending the event will receive credit toward the new Applied Learning graduation requirement. Learning outcomes include:
Articulating the differences between DACAmented, undocumented, and individuals in the U.S. on a visa.
Articulating the privileges and challenges of citizenship status.
Identifying available resources, and ways to advocate effectively and legally – whether for yourself or others.
Reflecting on your own group membership, with regard to citizenship status, with no pressure to disclose status.
"From such a diverse and civically minded campus, the Nexus Center wanted to offer the opportunity to hone advocacy skills," says Lauren Jorgensen, Applied Learning Counselor at the Nexus Center. "We are ecstatic to have partners to raise awareness about such important issues. Our students' voices are important, as is understanding how to make them heard through contacting representatives."
For more information and to reserve a seat, email Lauren Jorgensen.
Help spread the word. Print and post this flyer.
Published on September 3, 2019