FSC Is a Brand: Become a Brand Ambassador
January 28, 2019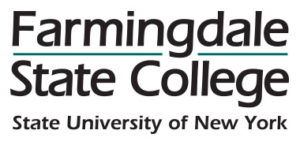 Do you know the Farmingdale State College brand? The Office for Institutional Advancement is offering Brand Ambassadors , a comprehensive certification program for faculty and staff who want a better understanding of the FSC brand. Sign up to learn how to use it and get the most from your marketing and communications efforts.
The program's goal is to empower departments to be self-sufficient, by giving them the tools and best practices needed to accomplish their goals, while keeping our branding consistent across campus.
You must complete one 1-hour session, which covers the following topics: marketing, branding, web and web writing, and social media. All sessions will be held in Campus Center Meeting Room A. One session is all that is needed to be certified.  Register here.
Graduates of the workshop become certified Brand Ambassadors. You can also look forward to periodic branding updates from the Office for Institutional Advancement.
For more information, contact Katy Tatzel in the Office for Institutional Advancement; 631-420-2500.