The Bees Algorithm Explained
Thursday, November 15, 2018 11:00am - 12:00pm School of Business Room 223
Past Event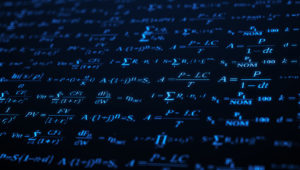 The School of Business Research Colloquium presents "Bees Algorithm for Efficiently Separating n-Dimensional Polynomials," a talk by Dr. Moaath Alrajab, assistant professor of computer programming and information systems.
Says Dr. Alrajab about the lecture: "I discuss a new method to approximate the one-dimensional coefficients of the n-dimensional all-zero. The proposed solution is based on the Bees Algorithm, which is a powerful technique for multi-dimensional optimization problems with local and global search."
The event is free and open to the campus community. Light refreshments will be served.
For more information, contact Natalie Walsh; 631-794-6208.
Print and post this flyer.
Published on November 5, 2018