Be Charitable Next Year with SEFA
November 5, 2018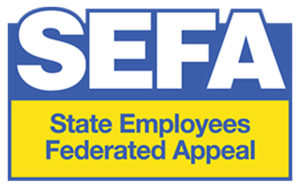 FSC's annual SEFA Campaign is in full swing, and you can help community-based organizations and non-profits on Long Island by donating a small portion of your paycheck through 2019.
Donate to the charity of your choice – American Red Cross of LI, Leukemia Foundation, Habitat for Humanity/Suffolk County and many others – through payroll deduction. The campaign ends December 17. Click here to search for charities you can support, and for a pledge and payroll deduction authorization form. Send the form to Veronica Henry, Horton Hall Room 210.
Print SEFA Campaign Flyer and post.
For more information, email Bernice Bradshaw or call 631-420-2622.