Math Student Interns at the IRS
October 29, 2018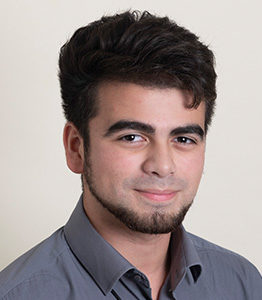 Erick Elias
This past summer, math major Erick Elias '19 interned in Washington, D.C. at a government agency some people tolerate, others don't like, and still others loathe. It was the IRS.
But Elias had a different take.
"Working for the IRS gave insight on what they really do and all of the reasons for their actions, nullifying the common belief that the IRS is selfish and evil."
Elias, also a RAM scholar and math tutor, got the job through the Washington Internship Institute. He did it because he believes in getting hands-on experience.
"Applied learning is what I value the most from my education. Applying what I learn in the classroom to the real world where I could impact the work of a company or organization proves my hard work and dedication.
"I preferred an internship where I would struggle and stress, but be continuously learning and building analytical skills, where I would repeat mundane tasks without applying my skills and knowledge to the work I am doing."
And what advice would Elias give a student who is not sure that an internship would be an advantageous?
"It is best to start early and get as much applied learning experience as an undergraduate as possible, as it is an investment for your future."