Cold Coffee, Organic Beverage Free Samples
October 29, 2018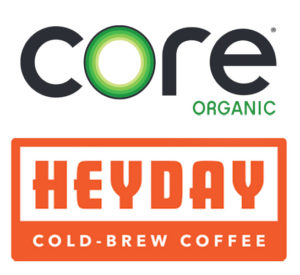 Hey Day cold-brewed coffee and Core Organic drinks will be given away at two events sponsored by Aramark, FSC's food-services provider.
On Tuesday, 11/6, from 11:30 a.m. – 1 p.m., in the School of Business lobby, Hey Day coffee will be free for the tasting. Hey Day is made by soaking coffee grounds from Fair Trade beans in cool water, and then letting them continue to soak for hours. The resulting coffee concentrate is triple filtered, leaving a pure cold brew. In addition, Aramark will be giving coupons for $1 off any Boar's Head sandwich bought at Campus Market, when you purchase a Hey Day coffee.

Core Organic samples will be available Thursday, 11/15, 11:30 a.m. – 1 p.m., in the Whitman Hall lobby. The beverage has less than 1 gram of sugar and only 5 calories per serving. It's gluten-free, vegan, never contains GMOs, and contains free-radical-fighting antioxidants.