LIEOC at FSC Helps Feed the Hungry
June 16, 2020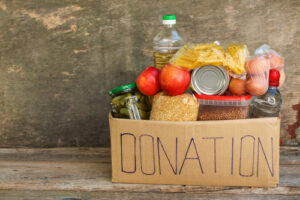 "We are grateful that you guys took the risk and time to support us."
So said a Hempstead community member who was the recipient of a box of food donated by Island Harvest, and distributed by Dr. Elsa- Sophia Morote, and staff and professors of the LIEOC at Farmingdale State College.
One hundred boxes, which also included face masks donated by Edward Dennehy, member of  the NAACP Freeport Roosevelt branch, were distributed at the parking lot of Church of the Transfiguration, in Freeport.
Emails and telephone messages were communicated by LIEOC to the statewide EOC community of alumni and current students, including  some from FSC. The turnout was estimated at 50% EOC students, and 50% Hempstead-area residents.
One FSC student, previously in the EOC program, said: "Wow, I heard you would be in the community, and I came to see if this was true. I did not expect this amount of food. Thank you!"
Dr. Morote was joined at the event by LIEOC staffers Darleyne Mayers, Brian Schwirzbin, Lane Ellis, David Maldonado, Charmaine Ricketts, and Annette Wyche, and LIEOC professors Dr. Karen Coutrier, and Abraham Sabbas.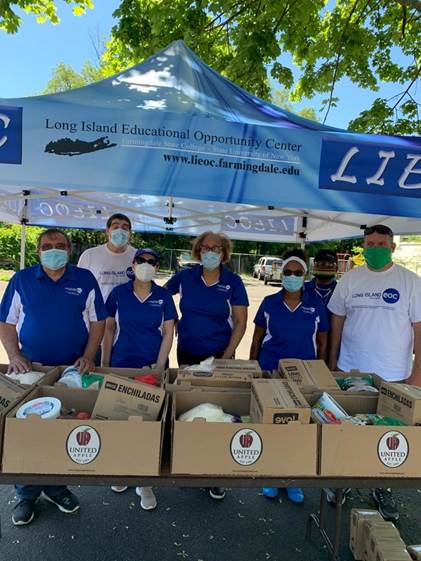 (L-R) Lane Ellis, David Maldonado, Dr. Elsa-Sofia Morote, Darleyne E. Mayers, Dr. Karen Coutrier, Charmaine Ricketts, Brian Schwirzbin
(L-R) Dr. Elsa-Sofia Morote, Darleyne E. Mayers, Abraham Sabbas