"Excellent!" Says SUNY About Five Faculty, Staff
May 18, 2020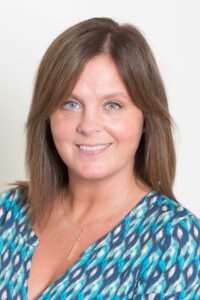 Dr. Lynn Marsh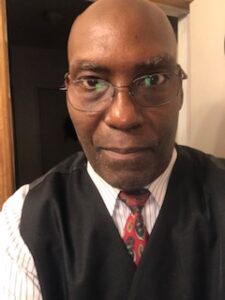 Professor Bentley Whitfield
The number is 167, and counting.
That's how many Chancellor's Awards for Excellence have been earned by FSC faculty and staff since 1973. This year there are five winners, representing a cross-section of the campus.
Dr. Lynn Marsh, Dental Hygiene – Excellence in Scholarship and Creative Activities
Professor Bentley Whitfield, English & Humanities – Excellence in Adjunct Teaching
Marilyn Flores, Registrar's Office – Excellence in Professional Service
Joanne Ulrich, Use of Facilities – Excellence in Professional Service
Tara Zajack, Mechanical Engineering Technology -Excellence in Classified Service
The following are profiles of our two honored professors. Next issue will feature the remaining three winners.
Dr. Lynn Marsh came to FSC in 2004. She has had a distinguished career, including the 2015 Farmingdale College Foundation Award for Excellence in Teaching, and 2017 Mentor of the Year Award for excellence in mentoring, from the Dental Hygienists' Association of the State of New York. Dr. Marsh teaches both online and in the classroom, including courses in radiology laboratory, current issues in dental hygiene, practice management for quality assurance, pain management laboratory, and clinical instruction. She is committed to fostering an environment that brings knowledge of oral hygiene to underserved populations, and serves as chair of the "Give Kids a Smile" Day Committee. The FSC Selection Committee says of her: "Dr. Marsh has demonstrated herself to be a dedicated and engaged faculty member, a highly effective instructor, but above all an innovative scholar. She is an invaluable professor and researcher, and Farmingdale State College is fortunate to have her within our faculty ranks."
Professor Bentley Whitfield has taught at FSC since 2002. Dr. Barry Capella, former chair of the department, wrote that his appointment of Professor Whitfield still qualifies as one of the two or three finest decisions he made in his career. Professor Whitfield, in expressing his teaching philosophy, says he is motivated by "the tremendous responsibility our students will take on as they assume positions of responsibility in our great nation." And his students respond to his philosophy, awarding accolades for his teaching methods and presentation skills. Says one: ""His approach as an educator I felt was unique and forward thinking. I always considered Professor Whitfield a great thinker, who always found ways to pull the absolute best out of his students. His classes were always challenging and his methods were extremely rewarding." Off campus, he is director of Harlem Neighborhood Writers; has served as auxiliary police officer with the NYPD; and been honored for community work with the 2015 Martin Luther, Jr., Leadership Award.