HOR 340 is offered every fall term within the course offerings of the Farmingdale State College Department of Urban Horticulture & Design program.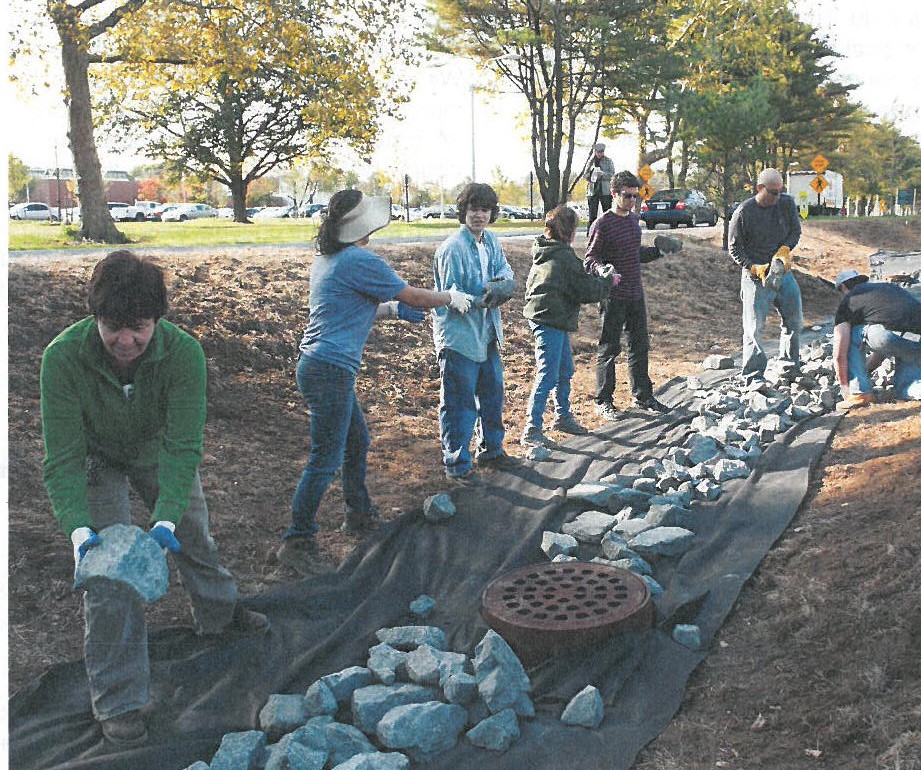 For information on enrolling in the class please contact:
Michael Veracka @ (631) 420-2392 or michael.veracka@farmingdale.edu
COURSE: The Sustainable Garden
CATALOG # : HOR 340
COURSE DESCRIPTION:
Healthy sustainable landscapes provide benefits to human functioning, health and wellbeing. But just what is a "healthy landscape?" What are the major tenets of "Sustainability?" In the Sustainable Garden course we will define, investigate and promote sustainable garden design, land development and management practices. We will investigate how to transform sites with and without buildings utilizing integrated sustainable principles. The course will provide students with tools to address increasingly urgent global concerns such as climate change, loss of biodiversity, and resource depletion. It will have value for those who design, construct, operate and maintain landscapes.
OBJECTIVE OF THE COURSE:
Upon completion of this course, the student should be able to:
1. Define "Sustainable" land practices and demonstrate a fundamental understanding of the principles and practices required for designing and building landscapes and gardens.
2. Discuss the far-reaching effects of manipulating the environment that human society has enacted over the last fifty or more years that necessitates the need for "Sustainable" land practices.
3. Identify the procedures and techniques required for creating "healthy" garden/landscape sites and restoring "unhealthy" garden/landscape sites.
4. Demonstrate a basic understanding of the "right plant for the right place" principle that ensures plant selection will be appropriate for each unique site.