Learn How to Give Useful Feedback with WID Webinar
Thursday, April 8, 2021 11:00am - 12:00pm Virtual Event
Past Event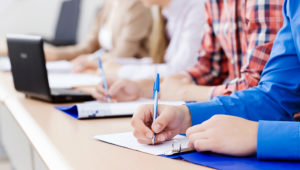 The Writing in the Disciplines (WID) Committee is here to help faculty and staff members give useful feedback in this webinar.
This panel presentation will include a Q&A session afterward. The panel speakers include:
Shannon Fanning, Professional Communications
Dan Ehrenfeld, English
Agnes Kalemaris, Mathematics
Areeg Bakarat, Business Management
To attend, use this link: https://meet.google.com/wnu-nwbk-axd
For more information on the WID Committee, visit their webpage on Aries.
Published on February 22, 2021