New Engineering Book Published by Professor Zoghi
January 26, 2021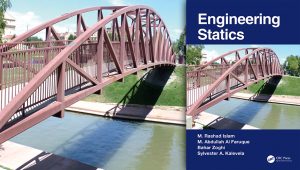 Professor and Assistant Dean Bahar Zoghi has published a new book, joining several other leading engineering technology educators as coauthors: M. Rashad Islam, M. Abdullah Al Faruque, and Sylvester Kalevela.
Engineering Statics is published by CRC Press and explores contemporary topics in engineering statics with an emphasis on real world applications. The book is designed to serve as a foundation for the profession as well as the Fundamentals of Engineering exam, part of the Professional Engineer (PE) license process.
Engineering Statics can be purchased now at Barnes & Noble and Amazon.