Coping Well in the Age of COVID – Group Therapy
Tuesday, November 17, 2020 10:01am
Past Event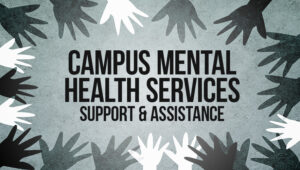 Campus Mental Health Services (CMHS) is here to help you manage stress and anxiety that may arise in the midst of uncertainty or fears about health and personal safety.
Mondays at 4 PM, come join other students while learning coping strategies to deal with life stressors during these challenging times.
Attend via Google Meet or call (956) 4​1​3​-​6​2​6​0 PIN: 9​8​0​ ​4​4​3​ ​8​3​6​#. Sign up through cmhs@farmingdale.edu.
CMHS provides a wide range of professional counseling services to all students. These services are free. Accepted standards for confidentiality are followed at all times. Counseling is offered for individuals, couples, and groups. The effort is made to arrange meeting times that will fit with a student's academics schedule.
Among the areas that can be addressed through CMHS are anxiety and stress management, coping and problem-solving skills, relationship issues, depression, family crisis, trauma and loss, adjustment to college life and living, anger management, communication skills, substance use and abuse, and habit disorders. For more info, please visit https://www.farmingdale.edu/campus-mental-health-services/
Published on November 17, 2020