Don't Miss the "On-Demand President's Gala"
October 5, 2020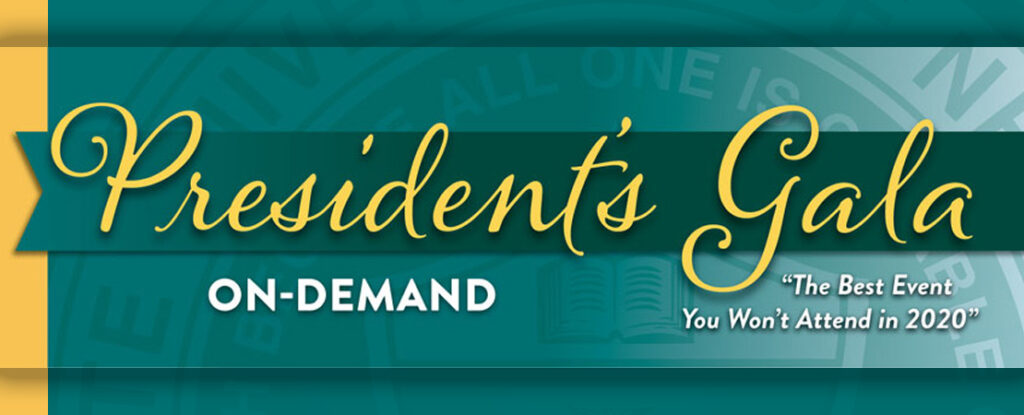 This has been a challenging year in many ways. One is that the campus events, family get-togethers, backyard barbecues, sporting events and the like are either not happening or going virtual. That's where the "On-Demand President's Gala" comes in.
Launching Thursday, 11/12, President Nader calls it the "best event you won't attend in 2020." That's because you'll be attending at home, watching the event at your leisure, on the day and hour of your choosing. But no matter when you watch, you'll be enjoying the contents of the "Event Box" you'll receive when you buy your ticket to the gala. It will be filled with champagne, gourmet charcuterie, a wine glass, raffle tickets, and more – delivered to your doorstep.
Created by the Office for Development & Alumni Engagement, the cost of admission, journal ads, and sponsorships are more affordable than ever. Click here to see the invitation and pricing for tickets, journal ads, and sponsorships. Register by 10/19.
Funds raised by the President's Gala provide much-needed support for scholarships and critical resources for our students.
For more information contact MaryEllen DeCicco at 934-420-2142;
deciccm@farmingdale.edu