Dr. Brian Kelly Publishes Book on Crime Analysis
September 14, 2020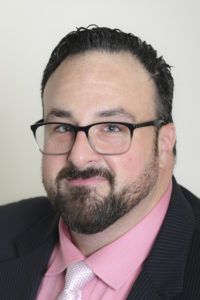 Dr. Brian Kelly
Dr. Brian Kelly, the first professor in the U.S. to bring police body cameras into the classroom as a teaching tool, has just published his first book, The Crime Analysis Laboratory Manual for Applied Learning in Crime Mapping and Data-driven Exercises.
Dr. Kelly is assistant professor in the Department of Criminal Justice: Law Enforcement Technology.
"For those schools which include crime mapping classes as part of their curriculum, I custom-created a textbook lab manual, especially since there was no true lab manual for crime analysis via mapping," says Dr. Kelly.
In its description of the book, publisher Kendall Hunt Publishing says it "features dozens of hands-on, lab-oriented assessments for applied learning and practice, which align with contemporary approaches and understandings of real-world scenarios and applications.
"The curriculum represents the actual practice a student will endeavor after acquiring knowledge in the area of crime analysis."
The book will be available this fall, including at the campus Barnes & Noble bookstore.