What Will You Do After Graduation?
Thursday, February 28, 2019 11:00am - 12:00pm School of Business Room 124
Past Event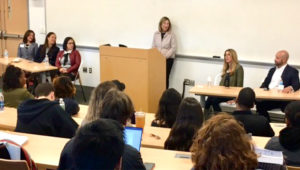 This workshop will focus on some of the choices you have post-graduation.
There will be two panelists from the MBA admissions department at Stony Brook University talking about their degree, and the 4+1 program, which allows students with at least a 3.2 GPA to earn both a bachelor's degree and a master's degree in just five years.
In addition, two speakers from FSC's Nexus Center will discuss job search/career search options following graduation.
You must RSVP.
Help spread the word. Print and post this flyer.
Published on February 15, 2019