Graphic Designer Ru Jurow Wins National Design Award
July 9, 2018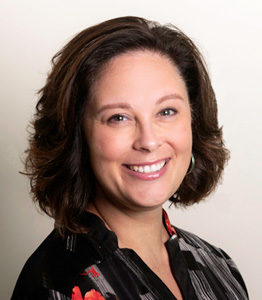 Ru Jurow
Ru Jurow, graphic design manager in the Office for Institutional Advancement, has won a coveted national award for her design of Farmingdale's most comprehensive magazine, FSCNow.
The 2018 American Inhouse (sic) Design Award was given to Jurow by Graphic Design USA, an organization that has been giving such awards for more than 50 years.
"I literally danced down the hall to share the news when I found out we won this award!" an enthused Jurow said.
Jonathan Goldstein, FSC's Creative Director & Chief Branding Officer, said about Jurow: "Winning an award like this, at the national level, is a testament to Ru's tremendous talent and creativity. Additionally, José's Donneys' compelling photography, and the well-written articles by Peter Crescenti and Kathy Coley, made this team effort one of the finest projects our office has ever produced. The College is fortunate to have such a high level of expertise on staff."
Graphic Design USA is a national showcase for outstanding work by in-house designers. This year, more than 5,000 entries were submitted; the top 15% were recognized as winners.