Art Educators Exhibit at Memorial Gallery
Tuesday, June 26, 2018 - Wednesday, August 15, 2018 9:00am - 4:00pm Memorial Gallery, Hale Hall
Past Event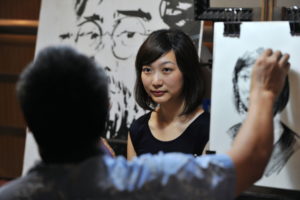 "Art Educators of New York" is an exhibition highlighting and celebrating art educators of New York. The exhibition features 35 educators – including six from FSC – teaching in grade levels from kindergarten to college. These artists are engaged in a creative practice outside the classroom, and working in mediums including painting, drawing, digital drawing, sculpture, photography and mixed media.
FSC faculty members exhibiting include Alexandra Giordano, Dimitry Schidlovsky, Donna Proper,  Michael Mastermaker, Thomas Germano and Stanley Horowitz.
The exhibition is curated by Beth Giacummo, gallery director.
See the exhibition's Facebook page.
Published on June 25, 2018