Global Engagement: A Conversation with President Nader
October 30, 2017
Thursday, 11/9, 11 a.m. – noon     Campus Center Ballroom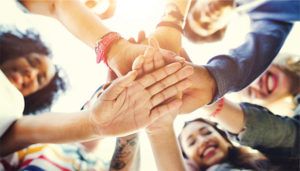 Come hear President Nader in a one-on-one conversation. Then stay for a round-table discussion on cultural diversity and how it helps inspire innovative ideas for future engagements and activities at FSC.
Come celebrate the College's rich diversity. Light refreshments will be served.
The event is sponsored by the Office of Diversity, Equity and Inclusion; Student Government Association; Multi-Cultural Committee; Social Science Research Institute; and International Education and Programs.
For more information contact Dr. Veronica Henry, veronica.henry@farmingdale.edu
or 631-420-2622.
Print Global Engagement and post.