Offer Feedback on Campus Middle States Self-Study Document
September 14, 2020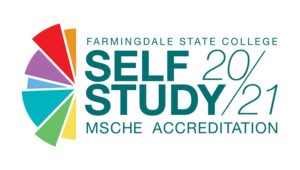 A virtual town hall to offer feedback on the Campus Self-Study for the Middle States Commission on Higher Education (MSCHE) decennial reaccreditation evaluation, has been scheduled for Thursday, 9/24, at 11 a.m.
Faculty and staff, as well as Student Government Association and Alumni leaders, may review the draft document and provide feedback at the online meeting. Watch your email for instructions on how to access the Self-Study draft, and for the link to the virtual meeting.
A preliminary virtual campus visit from MSCHE Self-Study Chair, Dr. Joanne Cote-Bonanno, Associate Provost for Academic Programs and Assessment, Montclair State University, is scheduled for 10/15. A full evaluation team visit is scheduled for 4/18 – 21, 2021.