ADAPT Helps With Alcohol and Drug Abuse: Watch the Videos
July 20, 2020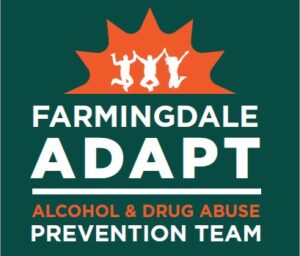 Do you know about ADAPT, the Alcohol and Drug Abuse Prevention Team, based at FSC? If you, or someone you know, is using drugs or alcohol, you can find out right here.
ADAPT is a state-funded campus/community coalition, whose mission is to promote substance-abuse prevention, resiliency, and community engagement on campus and in Farmingdale neighborhoods.
A great way to learn more about ADAPT is by watching two public service announcements created for those who need help. Titled "Ask, Why?", watch them here: PSA #1 and PSA #2.  The "Ask, Why?" videos were also streamed by Altice, the parent company of Optimum cable TV, in June and earlier this month, on devices in LI homes of 18 – 24-year-olds.
Another way to learn about ADAPT is attending the coalitions's monthly meetings, which are open to the entire campus community. They will resume in the fall. For more information contact the Health & Wellness Center.
Says Kelsey Russell, Associate Director of Substance Abuse Outreach and Prevention at FSC's Health & Wellness Center: "During a time of social isolation, fears of coronavirus, and worldwide protests against racial injustice and police brutality, we understand there is anxiety, stress, and mixed emotions for our students and community. Farmingdale ADAPT  wants to reach out to remind everyone that, yes, this is a difficult time, but turning to drugs or alcohol to cope isn't the right strategy.
"We want to remind you that you can always reach out to Campus Mental Health Services or the Health & Wellness Center's Alcohol and Other Drug Counselor for help. There is also this link to the Long Island Addiction Resource Center, for those who want help off campus.
"We really want to send the message to our students that there is help available during this difficult time."