Dealing With the Death of George Floyd and Its Aftermath
June 16, 2020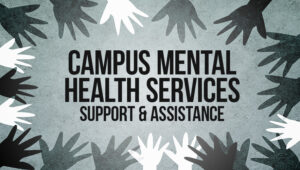 A message from Campus Mental Health Services.
Dear Students,
Our nation has been shaken by the killing of an unarmed black man, Mr. George Floyd. This tragedy, coming on the heels of other recent and similar deaths (Ahmaud Arbery, Tony McDade, and Breonna Taylor), has been complicated by protests and riots which have followed, all against the backdrop of the pandemic we continue to grapple with. All of the above make this incident particularly painful and traumatic.
To our Farmingdale State College students, particularly our students of color, we are mindful of the grief, despair, anger, anxiety, sadness, and hopelessness, among other emotions, that many of you are experiencing. We are with you. We share your grief and pain. What you feel is understandable, and you are not alone. We are here to provide support, and assist with navigating and coping with these emotions.
Campus Mental Health Services is available to provide support and assistance to our campus community, via telehealth. To reach one of our psychologists, call 934-420-2006 or reach us at cmhs@farmingdale.edu.