Read About More Chancellor's Award Winners
June 1, 2020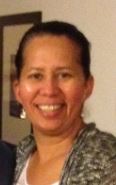 Marilyn Flores
Joanne Ulrich
Last issue, we promised profiles of the final three winners of the 2020 Chancellor's Award for Excellence.  Here they are.
Marilyn Flores, Senior Associate Registrar, Registrar's Office – Excellence in Professional Service
Joanne Ulrich, Use of Facilities Coordinator – Excellence in Professional Service
Tara Zajack, Administrative Assistant, Department of Mechanical Engineering Technology – Excellence in Classified Service
Marilyn Flores, in the words of Registrar Cynthia McCue, is a proven leader, decision-maker, and problem solver. "Anyone who has contact with her immediately recognizes the seriousness, dedication, and professionalism, as well as passion that she brings to her position. She is an individual with great integrity, which in my view is a crucial and important quality to possess in this very high-profile position." Flores joined FSC in 2006, and has been promoted three times since then.
Joanne Ulrich joined the College in 2013 as Keyboard Specialist 1, and now serves as Senior Staff Assistant: Use of Facilities Coordinator. Among her duties are coordinating non-course internal and external events; interfacing with external organizations to determine appropriate facility usage; processing permits; and coordinating staff and equipment. In addition to her job duties, Ulrich serves on numerous committees, including Inauguration, Open House, Accepted Students Day, RAM Run, and STEM Diversity Summit. She is a proud FSC alumna.
Tara Zajack, among her many outstanding traits, is known for her availability to students beyond office hours. She can be reached evenings and weekends by email, and is always ready to help resolve advisement, registration, and scheduling issues. Says Dr. Gonca Altuger-Genc: "Tara's work in the Mechanical Engineering Technology Department is essential to the success of the department, and demonstrates her commitment and dedication to Farmingdale State College's core values."