Entrepreneurs High on Event Planner App
June 1, 2020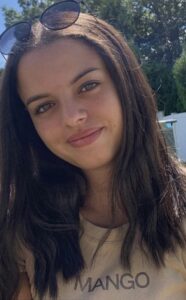 Bahia Benabbad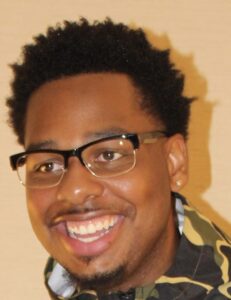 Alex Bennett
Bahia Benabbad '22 and Alex Bennett '22 knew they had developed a great app even before they were chosen to represent FSC at the New York Business Plan Competition in April. They had confidence their event-planning service would take them a long way.
It began in their Management Theories and Practices class in the School of Business, when Assistant Professor Sue Moon paired them for a class project. Benabbad (Business Management) and Bennett (Computer Information Systems) built an app called Event Central, designed to eliminate the hassle of finding venues, identifying vendors, managing a budget, dreaming up a theme, and more.
"When we were assigned the task of creating a service or good that was not currently available," says Benabbad, "we asked ourselves, 'What is something that no one has thought of?' That is when we came up with the great idea of an application that can plan your every need for any occasion."
The pair entered their School's annual Business Plan Competition, and from there continued to the Long Island event. Though they placed second, they were selected to represent FSC at the state-wide Business Plan Competition, in the Technology and Entertainment category.
They didn't win, but learned valuable lessons, such as how to create a business model. It will serve them well, as they plan to turn a class project into a full-fledged business.
"The competition has been a great learning experience," says Benabbad. "We were given the opportunity to meet other start-up entrepreneurs and experts from different industries, to share our ideas and get some feedback or insight."
Bennett adds: "We are very proud of the work that we produced, and believe that our idea, Event Central, has a bright future becoming a reality."