CTLT Workshop an Intro to the Wireless Classroom
Thursday, March 12, 2020 11:00am - 12:00pm Greenley Library Room 203 (lab)
Cancelled Event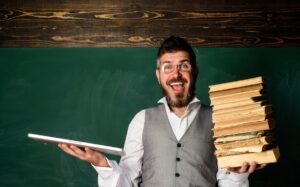 Want to engage your students in productive and generative ways? Dr. Ahmad Alzaghal (Mathematics) and Dr. Katelynn DeLuca (English/Humanities) offer an introduction to wireless-projection technology, and tools proven effective at FSC in improving student engagement and participation. Other topics include content delivery and retention.
If you use PDF, PowerPoint, OneNote, and other delivery systems for notes, or if you write on the board, you're a candidate to re-create your classroom into a wireless environment.
RSVP to CTLT@farmingdale.edu.
For more information, contact Karen Gelles; 934-420-2040.
Published on March 9, 2020