Phenomenal Womyn to Be Celebrated at Kathryn Freeman Awards Banquet
Tuesday, March 10, 2020 10:45am Campus Center Ballroom
Past Event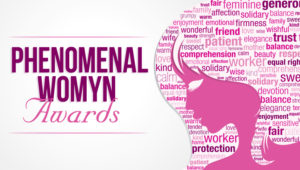 If you want to honor some of the great "womyn" at FSC, come to the Kathryn Freeman Phenomenal Womyn Banquet.
The award celebrates "womyn" for their accomplishments and contributions to the FSC community and beyond. Recognized as women who have made a difference in the lives of others, they are honored because they demonstrate how to empower women on campus and in the community, through positive social change, academic work, or dedication as a student leader.
The event is named after Kathryn Freeman '19, an alumna from the first FSC graduating class.
For more information, contact Lukas Miedreich; 934-420-2103.
Help spread the word. Print and post this flyer.
Published on March 2, 2020