Bring Your Best Idea to the Business Plan Competition
February 17, 2020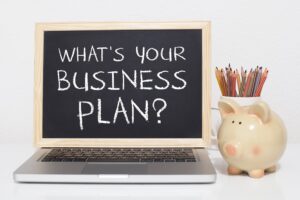 The School of Business's annual Business Plan Competition, scheduled for Tuesday, 3/31, is already gearing up for another round of creative ideas and compelling proposals. The event is six weeks away, but it's time to start formulating ideas and assembling teams.  Also, you must register for the competition by Friday, 2/28.
Think of the TV show "Shark Tank," where you will pitch your idea to a panel of judges. And as with the show, cash prizes will be awarded.
Contestants – all majors are eligible – may do a solo presentation, or as a team. You may also qualify to compete in the Regional and NYS competitions. The six categories are:
AgTech and Food
Energy and Environment
Military and First Responder
MedTech and Well-Being
Technology and Entertainment
Consumer Products and Services
The event takes place Tuesday, 3/31, in Campus Center Ballrooms B and C, 9 a.m. – 3 p.m.
For more information contact Gabriella Czerw; 934- 420-5208.
Help spread the word. Print and post this flyer.