Share Your Love of Language at International Mother Language Day
Thursday, February 20, 2020 11:00am - 12:00pm Roosevelt Hall Little Theater
Past Event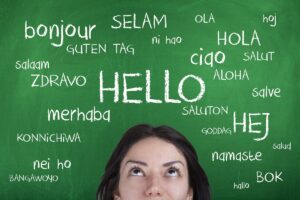 Faculty, staff, and students are invited to share their love of language and culture, through film. The event is an open forum for audience and presenters to reflect on the content and cultural diversity of each film. Italian, Chinese, Turkish, Mexican, Iranian, and Bangla film clips will be shown.
There will be presentations on international films and cultural performances, including Bangla (Amit Bandyopadhyay), Chinese (Qing Ai), Iranian (Marjaneh Issapour), Italian (Chiara De Santi), Mexican (Melixa Abad-Izquierdo), and Turkish (Ebru Ulusoy).
Film snippets  to be screened include:
Mr. and Mrs. Iyer – An award-winning drama from India, the film recounts a harrowing bus ride
A Separation – Set in modern-day Iran, the film follows a couple whose marriage is on the rocks
Quanto basta (As needed) – A chef with anger issues meets a teen with Asperger Syndrome, and become teammates in a culinary competition
Roma – Portrait of a domestic worker's journey, set against domestic and political turmoil in 1970s Mexico.

For more information, contact Jeannette Sinnott; 934-794-5375.
Help spread the word. Print and post this flyer.
Published on February 10, 2020