Criminal Justice Chair Authors Book Chapter on NYS Corrections System
June 24, 2019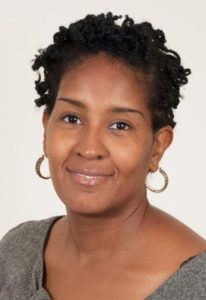 Dr. LaNina N. Cooke, chair of FSC's Department of Criminal Justice, has authored a chapter in a new book, titled New York's Criminal Justice System. 
Dr. Cooke's contribution, The Corrections System in New York State, examines local, state, and federal corrections, as well as community supervision.  It also explores the policies and laws that have shaped its evolution. The book features experts in the field from local colleges, including Nassau Community College, Suffolk Community College, and John Jay College of Criminal Justice. Having worked in local government, Dr. Cooke has researched prison and jail systems and worked to reduce recidivism.
"The operation of the justice system varies between states," Dr. Cooke said. "This book is a bit like a 'one-stop-shop' to understanding the laws, policies, and processes that are specific to New York."
New York's Criminal Justice System provides a comprehensive, holistic picture of the state's criminal justice system. Readers learn about each component of the system independently, and learn how it relates to the interconnected whole. Because of New York's national standing as a bellwether for law enforcement and criminal justice, and the state's unique demographic and density make-up, an understanding of the criminal justice system of New York will help readers better grasp the role of criminal justice nationwide.