Construction Pro Building a Home for His… Winery?
June 10, 2019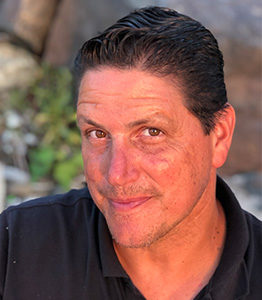 If you gave it some thought, you'd probably think dual careers in construction and wine making are incompatible. Or at least highly unlikely. If that's the case, you haven't met Anthony Sannino '88.
Sannino began his construction company – Style Contracting, Inc. – in 1988, while he was earning an Associate's degree in Construction/Architectural Engineering Technology. The company has been thriving ever since, and now is serving Sannino well in his wine-making business, at Sannino Vineyard in Cutchogue, LI.
"What I appreciated most about attending FSC was that most of my professors were individuals that were either active or had been active for many years in the architecture or construction industry," Sannino said. "This type of learning was truly inspirational to me."
But how did he get on the path that intersected with wine making?
It started long ago, when Sannino began making wine at home, and then volunteering at local wineries. That led to an online course in wine making, and earning a wine-judge certification from the American Wine Society. From there, you'd think Sannino might go into the hospitality or culinary fields. But no, construction was part of his being too, and over the decades he has found a way to make his two passions work together.
"At first glance it may appear that construction and wine making are extremely different. In the construction world I emphasize my creativity to design unique projects and ultimately build them. In the wine world I express my creativity in the vineyard and in the wine making by utilizing unique methods and equipment to define my personal style."
Sannino got going on his second passion in 2006, when he and his wife, Lisa, and their four children moved into a home Sannino designed and built at their first vineyard. But being the visionary he is, he designed it with the idea that visitors to the vineyard would stay there, and spend time leisurely touring the vineyard and learning about wine making. Today there are two private suites in the house.
But Sannino isn't done building yet. Two years ago he started on a new home for his winery and tasting house. He expects it to be finished this summer – just in time for the tourists who flood the North Fork for winery tours.
"This project is the true marriage of my two careers, where I have had the opportunity to experiment with several different energy-efficient methods and materials to achieve the needs and most streamlined functions as a winemaker. I also incorporated extremely functional spaces for our visitors and wine educators to maximize their experience."
Today Sannino manages 26 acres, including two leased properties where 12 different varieties of grapes are grown. But the wine business on the East End and North Fork is booming, so Sannino has to find ways to make his stand out. He has the answer.
"We pride ourselves in providing exceptional customer service, combined with a memorable education of wine and our region."
You'd expect nothing less from a passionate, two-career visionary.